With more than 9 years experience in the innovation of newspaper mailroom automation and control system, we have delivered the UniMail solutions for more than 14 printing houses in 7 countries.
In a typical newspaper mailroom, machines have been normally running for decades. It turns out that hardware components, particularly control electronics are no longer available in the market. It will be a huge cost to buy totally new machines, and do a new installation. On the other hand, the mechanical parts of old machines are still working. It is much more economical to upgrade the control systems to extend the lifetime for the machines and whole packaging and distribution lines.

Our solution to the newspaper mailroom automation and control system is fully customized according to customers requirements. It doesn't matter if you have the machines from Ferag or Schur, our solution is the most cost-effective and with long-term support.
Not only we can replace the old control unit with the modern Ethernet-based PAC control system, but also we can provide great user interfaces which are easy to use and simplifies the complicated producing, packaging and distribution processes in the mailroom.

Here is a list of our popular solutions for newspaper mailroom automation:
PRA-PC replacement for Ferag.
AT-PC replacement for Ferag.
Pickup station driver and controller retrofit for Ferag TTR.
Copy tracking control for Ferag TTR, UTR, Schur conveyor, etc.
Release control system replacement for Ferag ALS, Schur CCP, etc.
Stacker control system for Ferag (including ABL and MTS), Schur (WAMAC), Muller Martini.
Topsheet printing for Kyocera, Printronix, MicroPlex printers.
Rebuild, Retrofit and upgrade for Ferag ALS, ABL, PZF, STB, DBH, DMK and PKT.
Topsheet bundle sequence control for Ferag PSS/PZF&STB&DBH, Schur (WAMAC) ABM/BLC&BA, etc.
Inkjet control system for Markem Imaje, Videojet, EBS, etc.
Package loading system for Ferag PKT, Schur TLC, etc.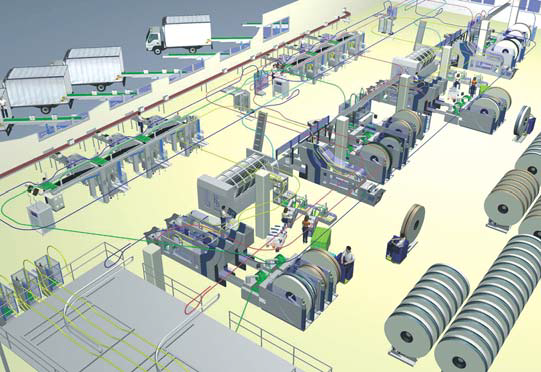 For more details, please visit our UniMail product website:
For more details, please visit our UniMail product website: